2022 FLYSET Hybrid FTC Workshop
Date: 8/20/2022
Time: 8:30am – 4:00pm (US Central Daylight Saving Time)
Location: Grapevine High School
3223 Mustang Dr., Grapevine, TX 76051
(Morning sessions are presented in zoom for local and global attendees)
We are extremely excited to announce our speakers for the workshop: 2022 FTC World Championship Winning Alliance Captain team (Delta Force), Finalist Alliance Captain team (Clueless). world's top OPR team (Technical Difficulties) and many other highly competitive world class teams from the 2022 FTC World Championship.
Our keynote speakers include FTC alumni and Industry experts in robotics applications such as IBM.
Our FGC track speakers include renown FRC team 118 Robonauhts, presenting their robot design for the Rapid Reaction season which is very similar to the 2022 FGC Carbon Capture game.
Last but not the least are the afternoon tracks for local North Texas teams, including a hands on lab for vision processing with OpenCV (hosted by 8565), presentations in beginner, advanced technical and CAD tracks by various local teams and a marketplace for trading FTC related parts.
Hosted by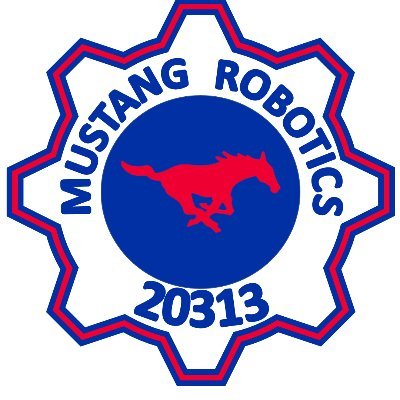 Registration
Please click here to register for the workshop.
Workshop Schedule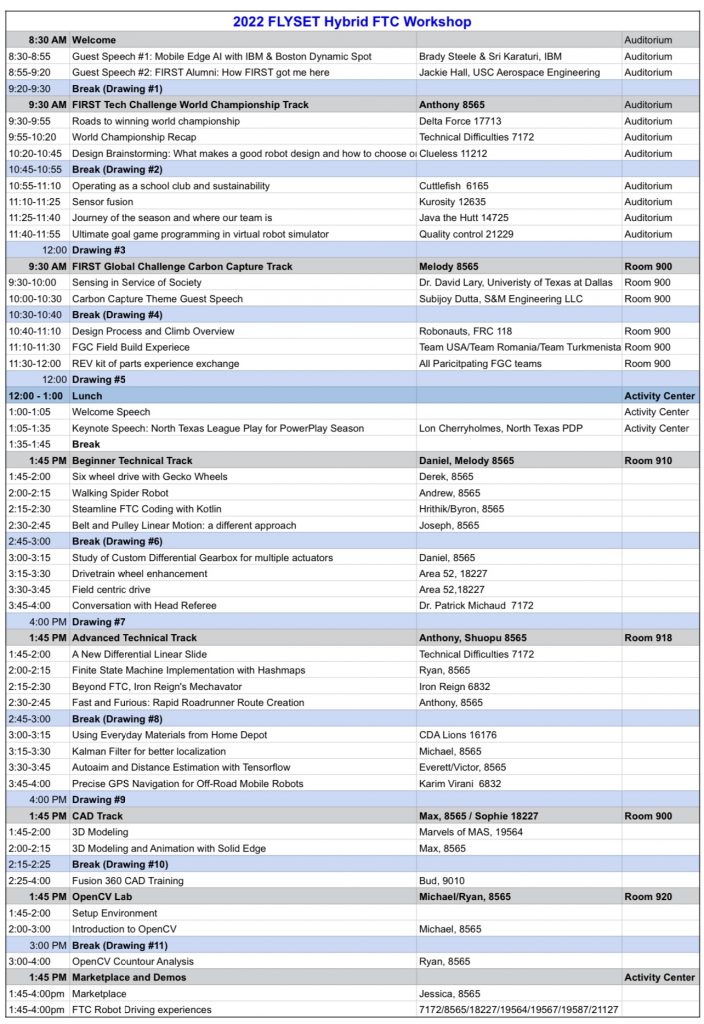 Session Recording Playlists

Guest Speech Sessions
FIRST Global Challenge Track Sessions
Beginner Track Sessions
Advanced Track Sessions
CAD Track Sessions
Sponsors