2023 FLYSET Hybrid FTC Workshop
Date: 8/19/2023
Time: 8:30am – 4:00pm (US Central Daylight Saving Time)
Location: Grapevine High School
3223 Mustang Dr., Grapevine, TX 76051
(Both Morning and afternoon sessions are presented in zoom for local and global attendees)
We are extremely excited to announce that the 9th annual FLYSET FTC workshop is open for registration now.
We have guest speakers from academia and industry, bringing next level applications of Robotics to all FIRST Tech Challenge teams. Our FTC World Championship Track features 2023 World Championship Inspire Award winner team and winning alliance and many other world class teams. The FGC Track features award winning FRC teams for robot design presentations, 2022 FGC innovation projects and ends with a panel discussion among various FGC country teams.
In the afternoon, we expanded our local sessions into a mixed session this year with both in person presenters and virtual presenters. Lots of chances to mingle through QA. During lunch hour, we have 3D printer demonstration, Formula SAE race car close encounter and FTC robot demonstration from various FTC teams.
Lots of drawings (over $800 in prizes) throughout the day for both virtual and in person attendees. Have a fun learning day together!
Hosted by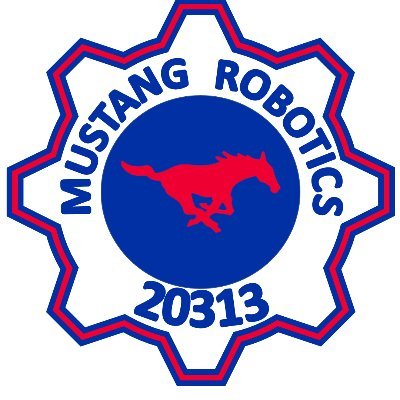 Registration
Click here to register now!
Workshop Schedule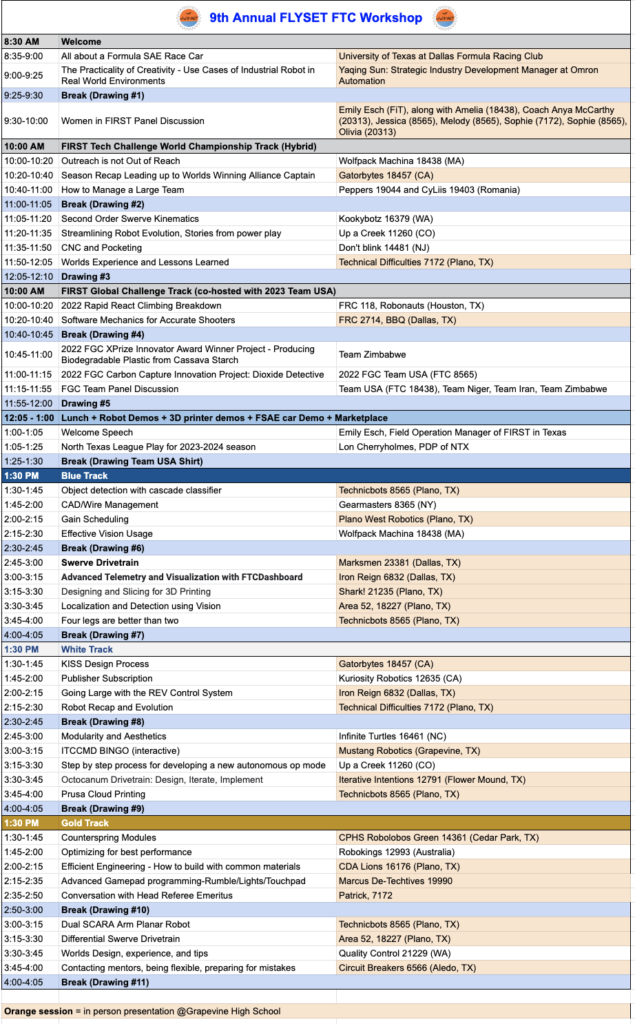 Session recordings
Guest speeches playlist
FTC World Championship Track playlist
FGC Track playlist
Blue Track playlist
White Track playlist
Gold Track playlist
some presentation recordings will be uploaded once updated with final build test.
Sponsors